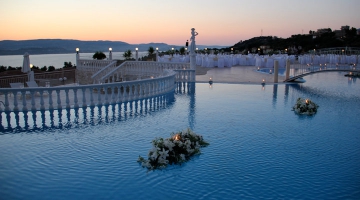 Want to have a dream wedding in Kefalonia? We have experts who can help arrange everything for your wedding in Kefalonia, including legal work, the location, guest accommodations, flowers, reception, and the ceremony itself all in one package.
If you are finding it hard to know where to start, rest assured that our experienced staff will be with you throughout the whole planning process.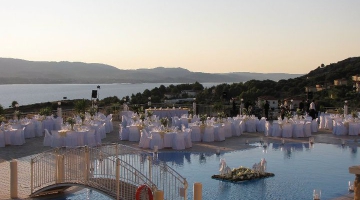 If you require additional planning, our (native English speaking) Event Specialist can help you plan the perfect event and holiday for you and your guests.
Email [email protected] to receive our Wedding Brochure
Entertainment
Transportation
Boat Tours
Excursions
Flowers
Wedding Documentation
Wedding Rings
Wedding Dresses
Stag and Hen Parties
Bachelor/ Bachelorette Parties on board ( Enalios Yacht )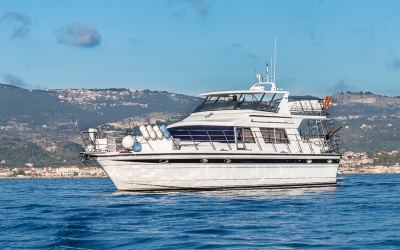 Your dream Bachelor / Bachelorette , four hour cruise aboard your own private yacht
Your party will delight in sailing with the sea breezes blowing in the glittering waters of the Ionian sea and the golden light of the sunset, or under a canopy of stars.
Make it one to remember on board. If you are looking for something with a little more fun and wild, we are here to help you organize the perfect yacht bachelor or bachelorette party. Enalios Yacht is fully designed to entertain you and your guests.
Nothing is more unforgettable than a party at the sea…..
Contact us at [email protected] to receive more information.